Education for the Future
Creators of the Continuous School Improvement Framework
Using comprehensive data analysis to improve school programs and processes to meet the needs of all students.
We empower learning organizations to make data-driven decisions.
By analyzing multiple measures of data, educators engage key stakeholders, align their programs and processes to desired outcomes,
create a shared vision and plan for Continuous Improvement, and stay focused on what really matters.
A Shared Vision for Continuous Improvement
When learning organizations embrace the Continuous School Improvement Framework, they no longer solely associate the use of data with compliance for accountability. Instead, they engage a systemic and systematic approach to improvement, analyzing data to realize desired results.
Know What To Improve and Why
Learning organizations gain the clarity to identify and internalize their needs for improving the programs and processes that impact student achievement.
Competent Execution
The Continuous School Improvement Framework empowers educators with a proven systemic and systematic strategic planning process to reach a shared vision.
Create a Shared Mission and Vision
Staff members use comprehensive data analysis to inform a shared vision for Continuous School Improvement that meets the needs of all stakeholders.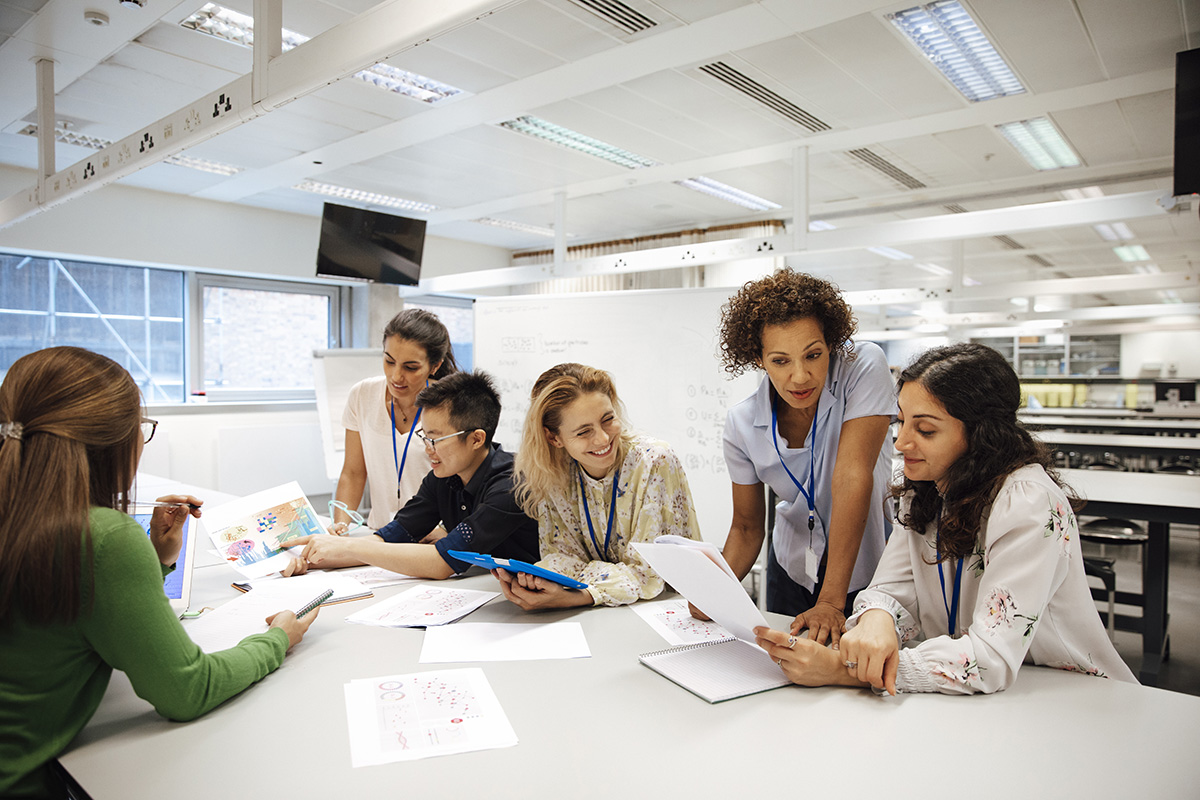 Contact Us
This conversation will allow us to learn more about your organization and those involved in driving improvement.
Identify Specific and Desired Outcomes
We understand there is not just one problem learning organizations face when determining what is working and not working for their staff and students. We will analyze multiple measures of data to identify needs related to specific and desired outcomes, inspire a shared vision for improvement, and plan implementation.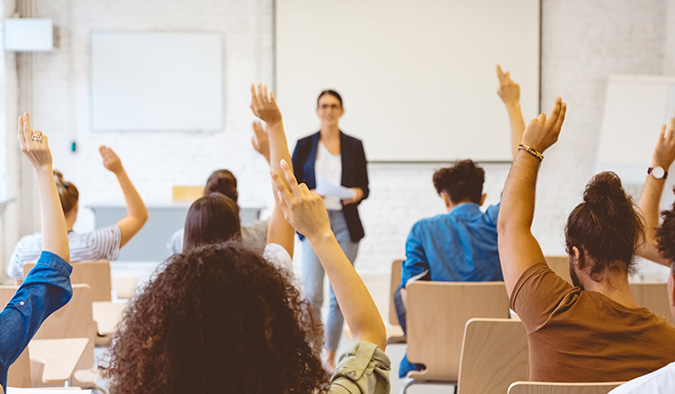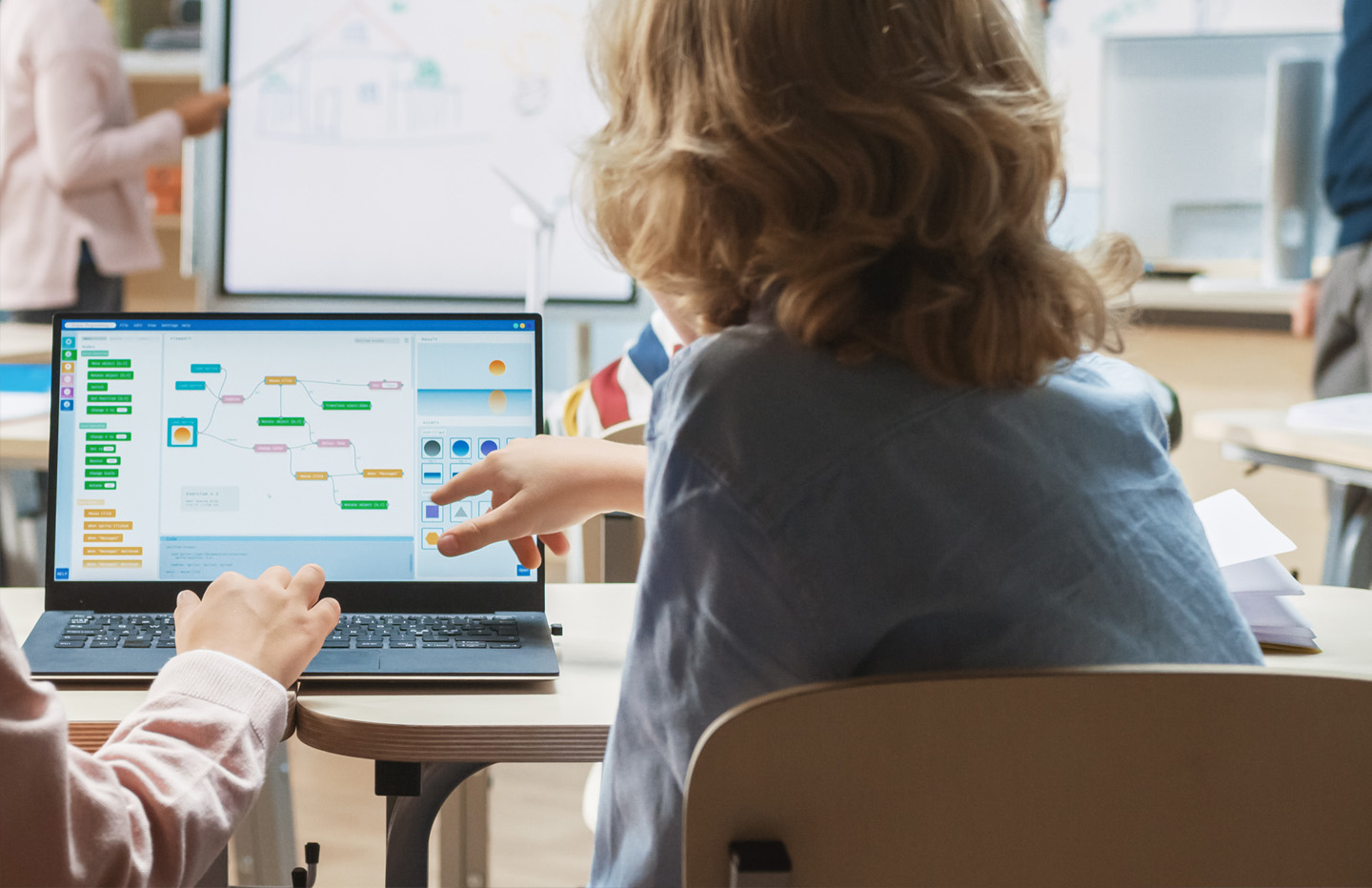 Accelerate Achievement
The skillful execution of a proven Continuous School Improvement framework allows learning organizations to engage staff in a comprehensive data driven decision-making process to inform a shared vision for improvement.
Now in its 4th Edition, our best-selling guide for Continuous School Improvement.
Written by Dr. Victoria L. Bernhardt, Data Analysis For Continuous School Improvement is widely considered the "User's Guide" to data analysis and provides a step-by-step "how-to" for the framework.
This book is designed for learning organizations who want to facilitate implementation of a results-oriented framework for Continuous School Improvement. The 4th Edition is inspired and focused on the practical implementation of school improvement strategies worldwide.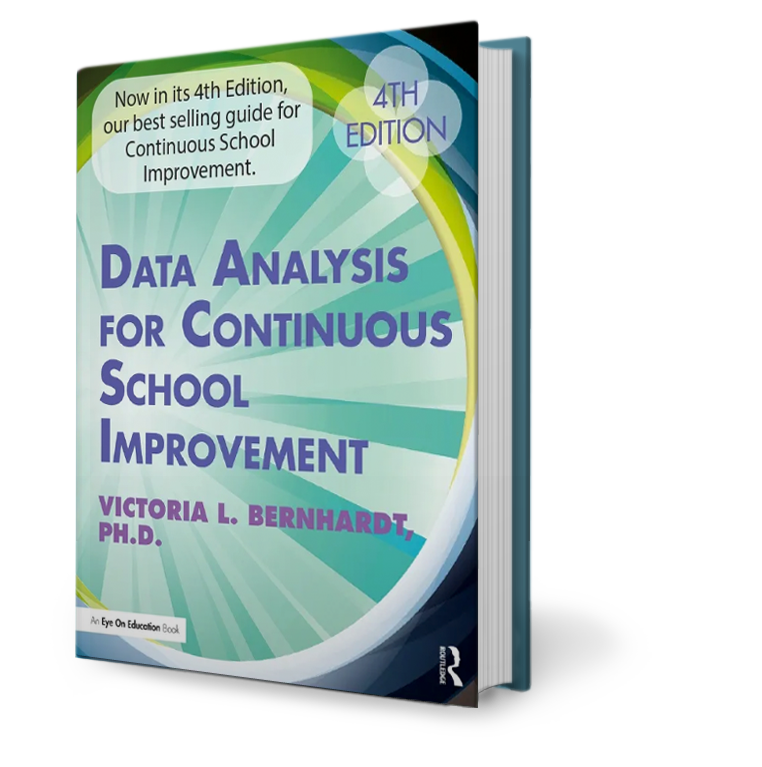 Data literacy empowers learning organizations to keep their focus on what really matters.
Using Data for Continuous School Improvement
EMPLOY A SYSTEMIC AND SYSTEMATIC APPROACH
Organizations that have previously been reactive or fragmented in their improvement efforts will employ a proven framework that is focused on multiple measures of data to drive program improvement and strategic planning.
FILL THE GAP IN UNDERSTANDING AND KNOWLEDGE
Learning organizations will no longer only solely use data for compliance and accountability as a driver for improvement. Educators will use comprehensive data analysis to inform an improvement process and plan that removes the guesswork and drives consensus relative to need and vision.
INFORM A SHARED VISION AND PLAN FOR HOW TO IMPROVE
Learning organizations will build the capacity to facilitate Continuous School Improvement through a sophisticated understanding and use of comprehensive data analysis.
What can we do to support your Continuous School Improvement work?
You may also use this form to sign up for our monthly newsletter.